Do you have amazing products to sell on your e-commerce store? If yes, then great! But have you been able to meet your sales goals? 
If you couldn't meet your targets, what you need is a stellar e-commerce store that will fetch visitors, impress them and convert them into customers. However, it's not that simple. 
To make your platform stand apart, you'll need top-notch web design. If you offer poor user experience, dull imagery, and complex payments, your visitors will leave without buying anything. 
So, let's check out the top e-commerce web development mistakes you need to stop making right now. 
E-Commerce Web Development Mistakes
    1. Poor layout and user experience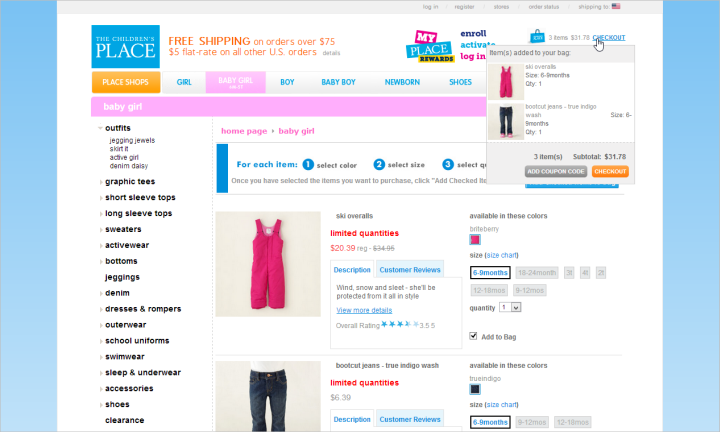 The layout of your e-commerce platform is the first thing that visitors notice upon arriving. So, if the navigation is tricky with buttons hard to find and a search bar that glitches, your visitors won't be impressed. 
You must therefore ensure that all your best products are properly highlighted on the site. Make sure your category pages, dropdowns, search function, menu function, and scrolling are easy to use. 
All this will instantly attract more customers and improve conversions.
      2. Dull and insufficient imagery 

Your customers are going to be attracted to your products by looking at the images you attach with them. Therefore, you must use engaging imagery to highlight any product's prime features. 
If you're using videos, the entire combination of image, video, and web copy needs to be in sync. Additionally, you can follow a similar color palette throughout your platform that helps make it engaging and appealing. 
Since, more than 75% of shoppers rely on images to decide a particular purchase, try to use only HD images. 
Always remember that attractive visuals will keep your visitors hooked!
    3. Payment methods 
Suppose you've successfully attracted a visitor to a product. They're ready for the purchase but unable to understand the payment process. Without a second thought, they are likely to leave your site. 
That's why you have to make sure that adding products to the cart and the checkout process is super simple. For registration, ask only for shipping, payment, and a few personal details. Keeping it simple won't distract the customer from the purchase.        
Also, make the process of removing products easy on the checkout page. 
     4. Insufficient CTAs 
The main aim of your custom e-commerce website is to lead customers to the purchase. But, if your platform lacks a proper 'Call To Action' button, your efforts won't be effective. You need to show them what to do and how. 
So, place bright 'Buy Now', 'Add to Cart', and 'Add to Wishlist' buttons below each product. Whatever they wish to do, they'll find the options in front of them! 
Additionally, make these buttons extra attractive and use different colors to set them apart. 
It can significantly skyrocket your conversions and improve sales.     
    5. No customer support or testimonials 
After making the purchase, your customers might have queries that need a resolution. If they don't find a live chat, customer support number, or contact details, they might never buy from you again. So, it's necessary to provide all these within your platform.  
Besides, you need to show that you're a reliable website. Even if you think you have the best e-commerce website solution, testimonials and reviews are important. Moreover, you also need to add social media links. Doing so will significantly improve your trustworthiness and help you connect well with your target customer. 
The bottom line 
If you feel you've been committing these e-commerce web development mistakes, you must consider contacting an online shop developer to fix your platform. The best way to avoid these mistakes is to put yourself in the shoes of your customer and analyze your site for loopholes. It will help you audit your e-commerce platform and improve its design.
Besides, try to make your online platform mobile-friendly as most customers today shop from their mobile devices.